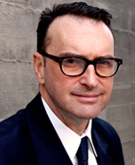 Michael Speaks is dean of the School of Architecture, and has published and lectured internationally on contemporary art, architecture, urban design and scenario planning. He has taught in the graphic design department at the Yale School of Art, and in the architecture programs at Harvard University, Columbia University, the University of Michigan, UCLA.
---
Lois Agnew is interim dean of the College of Arts and Sciences (A&S). Before being named to this position in July 2022, Agnew served as A&S associate dean of curriculum, innovation and pedagogy from 2017-22 and as chair of the Department of Writing Studies, Rhetoric, and Composition from 2012-17. A professor of writing and rhetoric and a gifted leader, scholar and teacher, Agnew has been a member of the Syracuse University community since 2004.
---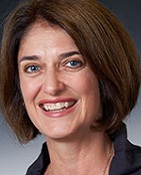 Kelly Chandler-Olcott is the dean of the School of Education and Laura J. and L. Douglas Meredith Professor for Teaching Excellence. A former high school English and social studies teacher, she has taught English methods and content literacy courses to secondary and K-12 education majors for nearly 25 years.
---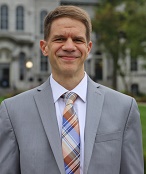 J. Cole Smith joined the College of Engineering and Computer Science as dean in October 2019. Smith came to Syracuse from Clemson University, where he was associate provost for academic initiatives and previously served as Chair of the Department of Industrial Engineering.
---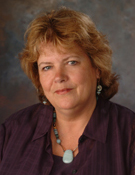 Diane Lyden Murphy was appointed Dean of the David B. Falk College of Sport and Human Dynamics in 2005, following a 17-year appointment as director of the Women's Studies Program. Her professional contributions include co-authoring the University's sexual harassment policy, developing adoption and domestic partner benefits and creating a family-friendly environment.
---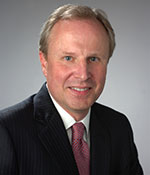 Dean of Libraries and University Librarian David Seaman has lectured and published extensively in the fields of humanities computing and digital libraries, and for many years taught at the University of Virginia's Rare Book School. He currently also serves as interim dean of the School of Information Studies.
---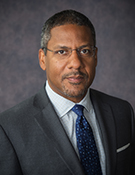 Craig M. Boise became the 12th dean and professor of law at the College of Law in July 2016, where he has continued to build a reputation as one of legal education's leading innovators. While at the College of Law, he has established the nation's first hybrid online J.D. program, the first online joint J.D./M.B.A. program and a unique pre-law/3+3 program for undergrad students at three Historically Black Universities and Colleges in Atlanta, among other achievements.
---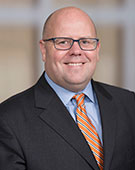 Alex McKelvie is interim dean at the Whitman School of Management. Alex previously worked as associate dean at the Whitman School for four years and as the chair of the Department of Entrepreneurship & Emerging Enterprises (EEE). A Professor of Entrepreneurship, Alex has been a faculty member at Syracuse University since 2007.
---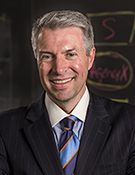 David Van Slyke is dean of the Maxwell School of Citizenship and Public Affairs and the Louis A. Bantle Chair in Business-Government Policy. Van Slyke is a leading international expert on public-private partnerships, public sector contracting and contract management, and policy implementation.
---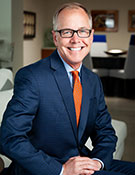 Mark Lodato was appointed dean of the S.I. Newhouse School of Public Communications in July 2020 after more than 14 years at Arizona State University's Walter Cronkite School of Journalism and Mass Communication, where he most recently served as associate dean. Prior to joining the Cronkite School, Lodato worked 16 years as an award-winning television reporter and anchor for television stations in Washington D.C., San Francisco, Phoenix and Ft. Myers, Florida.
---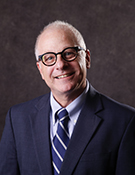 With extensive experience in the performing arts, arts administration, teaching, fundraising and academic leadership, Michael Tick assumed the role of dean of the College of Visual and Performing Arts on July 1, 2016.
---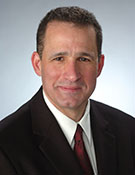 Michael Frasciello is the dean of the College of Professional Studies. In this role, Frasciello leads an evolving portfolio of market-sensitive residential and online undergraduate and graduate programs, executive and professional accelerated education and training, language and culture programming for international students, and pre-college programs.