As Lead Instructors, faculty, staff and graduate students work in conjunction with a current undergraduate Peer Leader to guide discussions within a section of FYS 101, hosting up to 19 students during the Fall 2023 semester. Discussions are anchored around increasing the sense of belonging on campus. Lead Instructors are provided training and ongoing support throughout the duration of FYS 101. Throughout the semester, Lead Instructors lead weekly classes, host one office hour, and help students engage in class conversations as well as within the University community.
To learn more about the Lead Instructor position, please feel free to register for one of the FYS 101 Information Sessions, hosted throughout the month of March. The application for the FYS 101 Lead Instructor position is now open on SU Job Opps.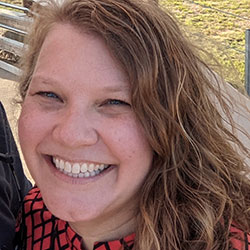 Amy Criss (she/her/hers)
Professor and Chair | Department of Psychology
"This is the single most important thing we do on campus. Deeply engaging with the materials and discussions in FYS 101 has the potential to change individuals, our campus and surrounding community, and the communities wherever our students may go."
Amy Criss joined the University in 2007. She was raised in Akron, Ohio and currently lives in the city of Syracuse. Criss and her husband have a son and a dog.
---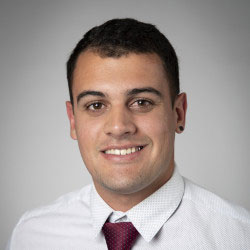 Gus Nascimento (he/him/his)
Academic Advisor | School of Architecture
"I wanted to join the FYS 101 team as their mission matches my philosophy of creating possibilities for the expansion and construction of knowledge while engaging students in the exploration of self."
Gus Nascimento holds a master of science in higher education and student affairs administration from Canisius College. Previously, Gus worked at the University at Buffalo as an academic performance specialist and at Canisius College as an engagement coordinator. Gus' goal is to always provide a welcoming and encouraging place for all students, while assisting them with their transition to the University.
---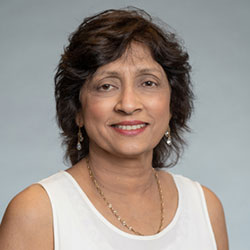 Kalpana (Kal) Srinivas, Ph.D.
Director, Student Retention and Success; Adjunct Professor, College of Professional Studies
"What excites me about leading FYS 101 is that it provides intentional opportunities for students to develop the necessary skills to talk across differences (discuss, debate, disagree, and engage) on very relevant and important topics."
As director, Kal Srinivas assists campus stakeholders in thinking critically, analytically and creatively to meet the needs of our diverse student population, through programs, services and efforts. She supports success of all students by working collaboratively to identify areas of needed change that would increase student success and retention, discovering what causes attrition, developing recommendations, in addition to alternating systems and procedures to increase retention.
---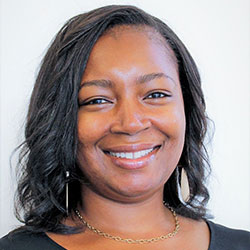 Erika Turner
Assistant Director, Science and Technology Entry Program (STEP)
"FYS 101 is an excellent resource for incoming first-year and transfer students. I appreciate being able to help students assimilate to campus and learn more about who they are and their place in the world around thm by engaging in deep discussions regarding diversity and inclusion, culture, and self-identity."
Erika Turner is a native of Syracuse, NY. She is a lifelong educator and has recently transitioned to higher education in April of 2020. She has a passion for teaching and encouraging self-discovery.
---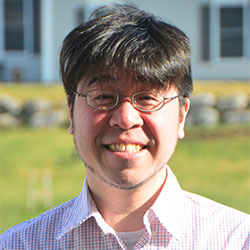 Pun To (Douglas) Yung (he/him/his)
Associate Teaching Professor | College of Engineering and Computer Science
"Dialogue circles are essential to building rapport and a supportive space for students to talk about sensitive topics, building consensus and work through differences."
Douglas Yung is an associate teaching professor in the Department of Biomedical and Chemical Engineering at Syracuse University and the Director for the Bioengineering undergraduate program. Douglas has long been intrigued by the interfacing of microbes with engineering tools and is unraveling methods to study superbugs and extremophiles. He is an advocate of hybrid teaching and a learning environment replete with project-based hands-on work, experiential activities and peer collaboration, a style departing from traditional top-down expository pedagogies.