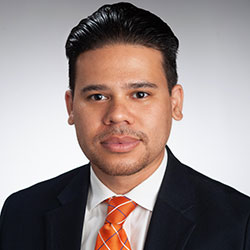 Tyler Bell (he/him/his)
Director
Tyler Bell became the director for First Year Seminar on August 16, 2022.  He is a two-time alumnus of Syracuse University, having earned a bachelor's degree in history and master's degree in social studies education. Tyler has held many roles within public education teaching a variety of social studies courses for students in grades 9-12 while serving as a department chair and instructional coach in New York City. He is currently a Ph.D. candidate in the School of Education's Cultural Foundations of Education department. His research interests include analyzing the role of African American museums throughout the United States in the past and present and how they can be models of representation and engagement for social justice education. Courses that Tyler has taught and facilitated at Syracuse University include EDU 310 (The American School), CAS 102 (Summer Start Seminar), BPS 144 (Orange Immersion), EDU 470 (Selected Studies Internship), and FYS 101 for the College of Professional Studies. We're excited to have Tyler join the FYS team!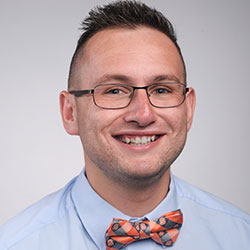 Jimmy Luckman (he/him/his)
Associate Director
Jimmy Luckman first came to Syracuse University in August 2019, where he served as the program coordinator for New Student and Family Program in the Division of Student Experience. Luckman transitioned to Academic Affairs in July 2021, where he served as the program coordinator during the inaugural year of FYS 101, supporting operational aspects of FYS 101, communicating with Lead Instructors and Peer Leaders, and managing leadership development opportunities. Before coming to Syracuse University, Luckman earned a bachelor's degree in sociology, with a double minor in women and gender studies and African and African American studies from SUNY Brockport, and a master's degree in counseling and student affairs from Northern Arizona University. Luckman is currently a doctoral student, studying LGBTQ+ students' sense of belong and the phenomena of queerbaiting on college campuses. During his time at Syracuse University, Luckman has been an FYS 101 Lead Instructor, C.A.R.E. Facilitator and has been a part of the Queer Mentorship Program.