The following members of the faculty at Syracuse University have been designated Laura J. and L. Douglas Meredith Professors of Teaching Excellence and are members of the Meredith Symposium.
Lauryn Gouldin 2022-25 (Law)
Project: My proposed project will enhance and expand the Criminal Justice Reform seminar in two important ways. First, it will create a criminal law and policy lab to provide participating students with experiential learning and opportunities for community impact. Second, it will develop a series of events to be held in conjunction with the seminar which will enrich the seminar students' experience and invite our broader campus and community audiences into our criminal justice reform conversation.
Julie Hasenwinkel 2022-25 (Biomedical and Chemical Engineering)
Project: "Developing Innovative Interdisciplinary Courses to Support BioInspired Research." The BioInspired Institute promotes world-class interdisciplinary research into complex biological systems, developing and designing programmable smart materials to address global challenges in health, medicine, and materials innovation. The goal of my project is to help BioInspired faculty develop, deliver, and assess a set of four new innovative world-class interdisciplinary courses to train a diverse cohort of scientists and engineers who will engage in this groundbreaking research.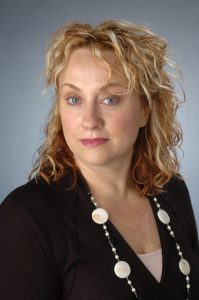 Melissa Chessher 2021-24 (Magazine, News and Digital Journalism)
Project: "Sonic Youth: Audio Diaries from Nottingham High School." This multimedia, collaborative project tells the senior-year journey of students in an audio class at the William Nottingham High School through audio-rich, narrative storytelling, photography, text, video, and data.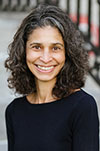 Elisa Dekaney 2021-24 (Music Education)
Project: "Decolonizing the music curriculum: Unpacking the social construction of knowledge through the lenses of critical social justice." This project aims to unpack the social construction of knowledge through the lenses of critical social justice by decolonizing the Setnor School of Music curricula and critique practices with implications for other performing arts and beyond.
Tina Nabatchi 2021-24 (Public Administration and International Affairs)
Project: Extend the education and training mission of the Maxwell School's Program for the Advancement of Research on Conflict and Collaboration (PARCC) through the creation of two new online programs: (1) an interdisciplinary undergraduate minor in conflict and collaboration, and (2) a professional workshop series in conflict and collaboration.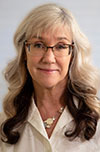 Margaret Voss 2021-24 (Nutrition and Food Studies)
Project: "Everything and the kitchen sink: Virtual experiments in nutritional biochemistry." Voss plans to develop online activities to replace in-person lab experiences. My proposal involves building a website to feature case study narratives, video simulations, and instructions for hands-on lab activities to be done at home with items commonly found in the kitchen.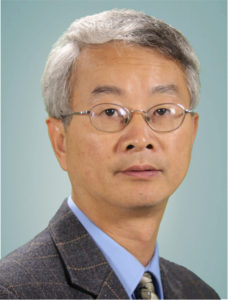 Wenliang (Kevin) Du 2019-22 (Electrical Engineering and Computer Science)
Project: Expanding SEED labs to Further Improve Security Education, by pursuing 2 directions: turning SEED labs into competitions; and developing challenging labs to engage students.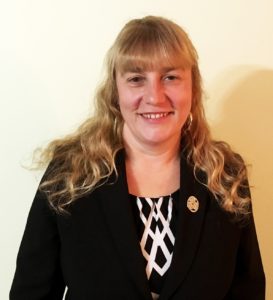 Katharine Lewis 2019-22 (Biology)
Project: The metacognitive skills of self-reflection on one's learning, exam performance and the (non)effectiveness of past study strategies are important for student success and lifelong learning. However, many students lack these skills. This project will develop key skills that impact students' abilities to achieve their full potential at SU and after graduation.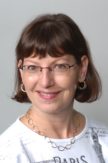 Michelle Kaarst-Brown 2018-21 (School of Information Studies)
Project: "Learning, Teaching and Building Community Resiliency through Enterprise Risk Management (ERM) Workshops." ERM addresses goals of overall business continuity and resiliency. Kaarst-Brown plans to design and offer a new interdisciplinary, undergraduate and graduate blended course for ERM study.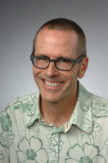 Thomas Perreault 2018-21 (Geography)
Project: Proposes to develop the Syracuse Urban Ecology Laboratory. This would include three components—a field-based, upper-division undergraduate class that would use the city of Syracuse as a laboratory for studying urban ecology; a field trip guide that would allow SU faculty or high school teachers to adopt individual components of the class and incorporate them into their own teaching; and an interactive website focused on urban ecology in Syracuse, designed for use by college and high school students and instructors as a tool for teaching, research and activism.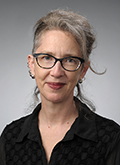 Jackie Orr 2017-20 (Sociology)
Project: A new course, "The Arts of Social Research," that would introduce students to the emergent field referred to today as 'arts-based research practice.' The course will familiarize students with recent academic literature on the convergence between art practices and research methods, while offering a hands-on, experimental site for students to design their own arts-based research projects during the semester.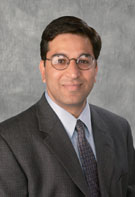 Sanjay Chhablani 2017-20 (College of Law)
Project: Develop a new cross-campus course that will use the award winning and critically-acclaimed television series, The Wire, as the basis for exploring the criminal justice system. He also proposes a similar Workshop Series to be held in schools across campus.


Peter Wilcoxen 2016-19 (Public Administration and International Affairs)
Project: Proposes to build an extensible, multi-layer suite of interactive online materials to support flipped classroom or hybrid approaches to teaching core topics in microeconomics to students with heterogeneous backgrounds. The materials would build on best practices in online economics teaching, including extensive use of short videos and interactive exercises. They would be available to other instructors at departments across Syracuse University and ESF and would be modular to allow flexibility when integrating them into existing courses.

Robert Doyle 2016-19 (Chemistry)
Project: The Laura J. and L Douglas Meredith Symposium in Chemical and Biological Sciences will feature presentations by undergraduates who are first-generation college students and/or women in science and engineering. Doyle will coach students on presentations and students not chosen as speakers will be invited to participate in a poster session. The Symposium will be open to the public and will take place during his Meredith Professorship.
Eileen Schell 2015-18 (Writing)
Project: "Reading and Writing War: The Long Trail of Memory" will engage University and community members and veterans and refugee organizations in dialogue and public readings focused on memory and trauma surrounding warfare. An Honors' course, "Reading & Writing War," will be accompanied by a series of public forums featuring panel discussions and readings of original works by veterans and other survivors of war.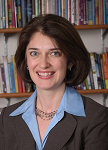 Kelly Chandler-Olcott 2015-18 (Reading and Language Arts)
Project: A new signature education course that will serve 1) as a required introduction to the field for all undergraduates entering the School of Education's 10 teacher education programs, and 2) as an elective for students from across campus with interests in education theory, practice, and policy. To ground the course in the compelling, often controversial issues being debated in the U.S. and beyond, it will be co-taught by a faculty team representing multiple academic disciplines.

Milton Mueller 2014-17 (Information Studies)
Project: Drawing on Syracuse University's internationally known and respected capabilities in the area of cybersecurity research and teaching, Professor Mueller will design an innovative, university-wide cybersecurity curriculum that maximizes the many strengths of EECS, Maxwell, Law and the iSchool and develop and/or compile metrics to document and monitor the impact of the program, including especially placement and career trajectories for program participants.

Ravi Dharwadkar 2014-17 (Management)
Project: The goal of "Project Asia" is to expose Syracuse students, administrators, educators and the CNY community to a changing Asia–a resurgent Asia. This project will emphasize the two most populous Asian countries, India and China, which comprise 2.5 of the 4.3 billion Asian citizens, with the hope of extending this in the long term to other Asian countries of interest to SU undergraduate admissions such as Japan, South Korea, Indonesia, and Malaysia

John Western 2013-16 (Geography)
Project: create a three-credit course for SU Abroad in South Africa, called, "Reconnoitering Contemporary Urban South Africa." This project addresses the themes such as conquest, racism, economic exploitation and injustice, reconciliation, creation of post-colonial identities.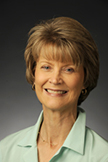 Barbara Croll Fought 2013-16 (Broadcast and Digital Journalism)
Project: Evaluate potential online storytelling tools such as timelines, data visualizations and social media curation and find out the possibilities of partnering with industry or entrepreneurs to test some of them. She also plans to help students develop more online skills by integrating these tools into classes in Newhouse's journalism-related departments.

Burak Kazaz 2012-15 (Whitman School)
Project: "Accelerate SU–Growing and Sustaining Your Start-up!" is a course that will help Central New York startups accelerate their growth into healthy, sustainable businesses. Kazaz plans to collaborate with The Tech Garden located in downtown Syracuse. Supported by the School of Information Studies (iSchool), this "incubator" brings together students, faculty, and mentors from various schools including the Smith College of Engineering, the Whitman School of Management, the Newhouse School of Public Communications and the College of Visual and Performing Arts.

Jonathan Massey 2012-15 (Architecture)
Project: "Learning through Engaged Urban History Research," will connect students with faculty, scholars and community members to investigate the urban history of upstate New York since the New Deal. Massey hopes to launch a campus-wide conversation about the making of metropolitan America and publish the resulting work as a historical atlas of the Erie Canal Corridor as well as establishing a permanent transdisciplinary course focused on US urban history of this period.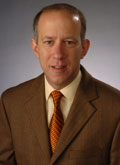 Norman Kutcher 2011-14 (History)
Project: "Heritage Learners" are defined as those who possess a family connection to the subject they study. Some are international students who choose to study their home cultures while in the US. Others are hyphenated Americans, born in this country but seeking to learn about the worlds of their ancestors. In recent years, American universities have grown increasingly diverse, adding to the varieties and complexity of heritage learning. In this project, Kutcher studied heritage learning across the SU campus to understand the experiences, needs, and concerns of these learners, devising strategies to make the classroom experience richer for heritage and traditional learners alike.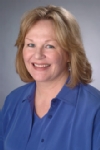 Sandra Lane 2011-14 (Public Health and Anthropology)
Project: A proponent of experiential learning and community action research, Professor Lane will share models and strategies for student-led, participatory, community-engaged scholarship with Syracuse faculty in workshops and other types of collaboration. Her contention is that this pedagogy can be applied to any discipline and can lead to high levels of student engagement and mutually beneficial interaction with community partners.

Margaret Himley 2010-13 (Writing and Rhetoric, LGBT Studies)
Project: Create an interdisciplinary CAS course in which students would do archival and secondary research into the activist histories of Syracuse and Syracuse University, produce written and visual texts, and contribute to a digital archive (or 'knowledge commons') of this work for faculty and local educators to use and extend.

Helen Doerr 2010-13 (Mathematics, Teaching and Leadership)
Project: Create a model for mentoring graduate students who are preparing to teach in STEM disciplines, using research-based approaches and activities. Seminars and colloquia will focus on engaging learners through dialogue and attentive listening and experiment with technology-supported class and out-of-class practices for learning.

Donald Siegel 2009-12 (Earth Sciences)
Project: Develop a course focused on water in all its forms and uses on a global scale—including the science of water and its movement globally and locally in the hydrologic cycle; the use and availability of water by humans and ecosystems; and past, present and future water policy, ethics, and disputes. If possible, "World Water" will include a 10-day trip to China where students can investigate water use in the Yangtze River system.

James T. Spencer 2009-12 (Chemistry and Forensic Science)
Project: New classroom materials for use in large introductory science courses including a textbook, casebook, creative mock-trial crime scene modules, and laboratory materials which will be shared with high school and middle school teachers, along with training opportunities for those who use them.

Eric Lui 2008-11 (Civil and Environmental Engineering)
Project: Creation of an elective course to bridge the technical and non-technical components within studies of sustainable development and technology. Open to all majors, the course will allow students to take a holistic approach to examine the various elements of sustainable environments.

Sharon Hollenback 2008-11 (Public Communication)
Project: "World of the Olympics: Issues and Controversies of the Games," a new course open to students from all majors that will focus on important issues related to the games and the broader Olympic movement, including nationalism, historical boycotts and political conflicts, and performance-enhancing drugs, among other topics.
Amardo Rodriguez 2007-10 (Communication and Rhetorical Studies)
Project: Creation of a new Innovation and Design minor in VPA in order to "introduce students to the study of innovation and the theoretical, conceptual and experiential challenges that attend to it in its historical, social, political, geographical and communicational contexts.

Madonna Harrington Meyer 2007-10 (Sociology)
Project: Facilitate greater integration of real-world research cases into graduate quantitative methods courses and helping other faculty members at SU identify and create effective Scholarship in Action learning opportunities for their students.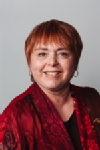 Ruth Small 2006-09 (Information Studies)
Project: E*LIT (Enriching Literacy through Information Technology) brings together reading, research, technology and motivation to create a framework for University students to work with diverse children in the community.
Anne Munly 2006-09 (Architecture)
Project: "8+6 Architectural Conversations in the City," a new course engaging students in eight interdisciplinary conversations and six site visits that will help non-architecture students develop architectural 'literacy,' aiding them to interpret and contribute to the future urban settings where they live.

Arlene Kanter 2005-08 (Law)
Project: To establish a university-wide Disability Studies Program that will be integrated into the overall mission of Syracuse University and that will advance our standing as the leading university Disability Studies Program in the United States and internationally.

Gary Radke 2005-08 (Fine Arts)
Project: Work with and mentor colleagues across the University to develop courses that consider cross-disciplinary perspectives and incorporate travel as a key tool for expanding student and teacher knowledge and interaction.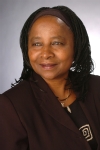 Micere Githae Mugo 2004-07 (African American Studies)
Project: Development of a course entitled "Interventionist Debating" to be used to help break the "negative silences that keep the various interest groups apart" while providing students with training in public speaking, debating, and other skills needed to find a collective solution to issues of diversity.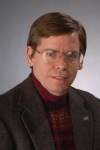 Douglas Armstrong 2004-07 (Anthropology)
Project: Classroom research and Community Outreach: Caribbean Heritage Preservation Policy Project and Public Interpretation at the Harriet Tubman Home.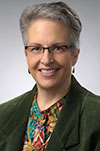 Joanna O. Masingila 2003-2006 (Mathematics and Math Education)
Project: Work with introductory courses in mathematics to develop multimedia mini-case studies to use in preparing teaching assistants to teach in those courses. Each mini-case will consist of 20-30 minutes of classroom video, along with reflections and anticipations of the teacher and study questions.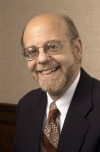 Stuart Bretschneider 2003-06 (Public Administration and Center for Technology and Information)
Project: Develop and distribute curricular materials on the development and use of a group project activity based on teaching that will address real projects for a real purpose. A key feature of the teams is that they will be leaderless in that the professor will not appoint anyone to lead the team. It will be the responsibility of the team to address its internal management and organizational issues.

Sarah H. Ramsey 2002-05 (Law)
Project: Promote enhanced interdisciplinary education at the graduate level with particular emphasis on professional roles and collaborative work. Implement mechanisms for building understanding about the interplay of disciplinary training and interdisciplinary effort.

Kristi Andersen 2002-05 (Political Science)
Project: Develop a handbook or manual of indicators of quality teaching that could be used by department chairs, deans and committees to evaluate faculty.

Jerry Mager 2001-04 (Teaching and Leadership)
Project: Develop a two-way partnership between Syracuse University and New York City schools to provide SU students a semester of guided student teaching in selected City schools.

David Bennett 2001-04 (History)
Project: Develop a seminar on lecturing for interested graduate students and junior faculty focusing on discussing the ways to effectively present material in a lecture course.

Shobha Bhatia 2000-03 (Civil Engineering)
Project: Study the role of learning communities and mentoring on women in science and engineering; and examine their effects on women's learning processes and outcomes.

Larry Lewandowski 2000-03 (Psychology)
Project: Develop training initiatives for graduate teaching assistants, initially in the psychology department, with eventual generalization to other graduate TAs. In the first year, several subcommittees (comprised of a faculty member, graduate TA and undergraduate student) will address one initiative and develop a plan to meet a particular training objective. The plans will be implemented in the second year and disseminated in the 2nd and 3rd years.

Barry Davidson 1999-2002 (Mechanical, Aerospace and Manufacturing Engineering)
Project: Develop a program to encourage and support the participation of undergraduate students in faculty-mentored research projects. The goal is to create a weekend-long symposium in which all undergraduates engaged in research may present their work to faculty, students and the community.

Sari Biklen 1999-2002 (Education/Cultural Foundations)
Project: Establish a colloquium in which faculty and students not connected with each other talk about their struggles with teaching and learning, their views of the roles of faculty and students, and their visions of a good classroom experience.

Gerardine Clark 1998-2001 (Drama)
Project: Develop DRA 581: Playwriting: Topics of Diversity Campus Life. From the scripts that evolve as the students' final assignment, a number are chosen for public performance as part of the Black Box Theatre and Syracuse Stage/SU Drama's New Play Festival.

William Banks 1998-2001 (Law)
Project: Develop one or more new courses for learning communities that offer graduate students from a range of disciplines an opportunity to learn about issues, developments, and perspectives at the intersection of those disciplines and law.

Marvin Druger 1997-2000 (Biology/Science Teaching)
Project: Develop a leadership course for undergraduates; and develop a lecture series that enables advanced Ph.D. students to present their research and to talk about graduate school to undergraduates.

Shiu-Kai Chin 1997-2000 (Electrical Engineering & Computer Science and Director, New York State Center for Advanced Technology in Computer Applications and Software Engineering)
Project: Develop an assessment process to help programs realize their hopes for their students and to prepare our students for life in a society dominated by change and complexity.

Jerry Evensky 1996-99 (Economics)
Project: Develop a system that allows students to review and assess the patterns of their behavior so that appropriate in-course adjustments can be made and more constructive patterns can be developed.

Samuel Clemence 1996-99 (Civil Engineering)
Project: Develop and enhance a sense of technical literacy within Syracuse University through a series of lectures developed specifically for "Gateway" (entry level) courses for all Syracuse University students. The lectures emphasize the interconnectedness of engineering and society through a historical perspective in a particular discipline.

William Glavin 1995-98 (Magazine)
Project: Examination of how the computerization of the magazine industry will affect writers and editors and ways to improve the teaching of writing.

William Coplin 1995-98 (Public Affairs)
Project: Offer new course entitled PSC 300: The Good Society. Students read material about how to improve society and then work on special projects. Inventory the different ways faculty throughout the University use undergraduates as teaching assistants and analyze the relative benefits and costs.

Linda Alcoff 1995-98 (Philosophy)
Project: Develop a more participatory method of student learning; develop a course on race and racism; and examine the pedagogical effects of using the personal voice in the classroom.