Dean of Libraries and University Librarian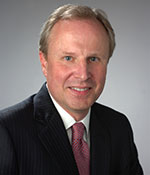 David Seaman is the University's dean of libraries and university librarian. He leads a talented library staff to deliver the services and collections necessary to drive 21st-century research, teaching, and learning, and to provide innovative spaces for study, collaboration, and innovation.
Seaman comes to Syracuse after library leadership positions at Dartmouth College, The Digital Library Federation, and the University of Virginia. He has lectured and published extensively in the fields of humanities computing and digital libraries, and for many years has taught at the University of Virginia's Rare Book School. He can be reached at dseaman@syr.edu or 315.443.5533.