Associate Provost for Faculty Affairs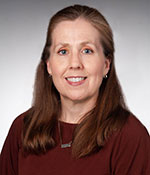 Jamie Winders serves as associate provost for faculty affairs. In this capacity, Winders partners with Vice Chancellor, Provost and Chief Academic Officer Gretchen Ritter and other academic affairs leaders to support key faculty initiatives and advance the University's vision and mission as outlined in the Academic Strategic Plan. A professor in the Department of Geography and the Environment, Winders was also the founding director of the Autonomous Systems Policy Institute.
Winders began her career at Syracuse University in 2004. She has served as chair and director of undergraduate studies in the Department of Geography and the Environment. Her University service includes serving as the faculty representative to the Board of Trustees from 2019-21. She has also chaired both the Arts and Sciences and Maxwell faculty councils. She currently serves on the Faculty Oversight Committee for the Athletics Department and previously served as chair of the research committee for the University Senate.
As a scholar, Winders is best known for her interdisciplinary engagement with timely issues, from international migration to emerging technologies. She is editor-in-chief of the International Migration Review and associate editor of Cultural Geographies. Winders was a pioneer in the study of new immigrant destinations in a domestic and an international context, and her research on international migration sits at the intersection of academic engagement and policy analysis. Her teaching and scholarship have been recognized with numerous awards, including the Meredith Teaching Recognition Award, and her research has been funded by the National Science Foundation and Russell Sage, among other sources.
Winders holds a Ph.D. and a B.A. from the University of Kentucky and a master of arts from the University of British Columbia. She can be reached at jwinders@syr.edu or 315.443.5525.